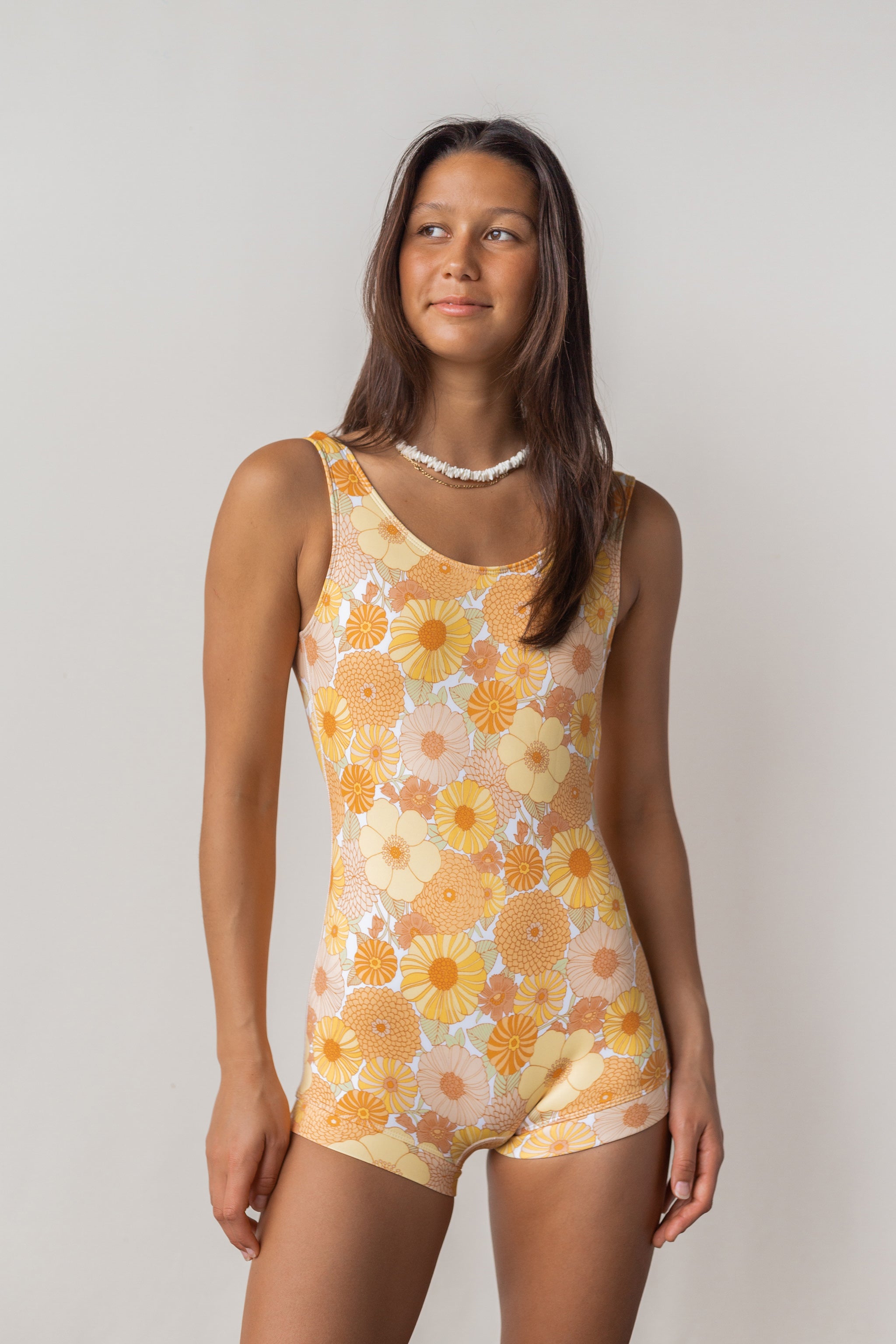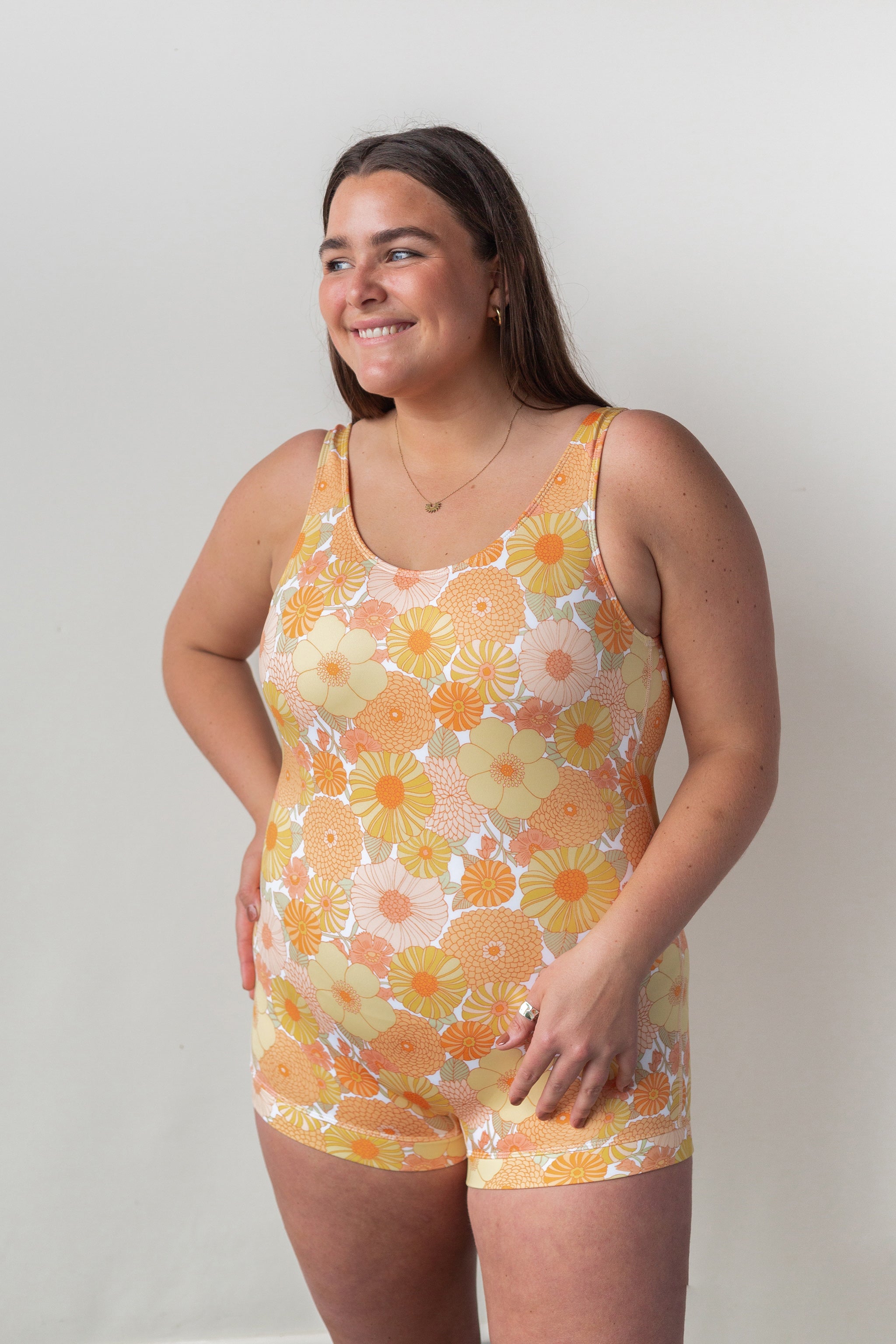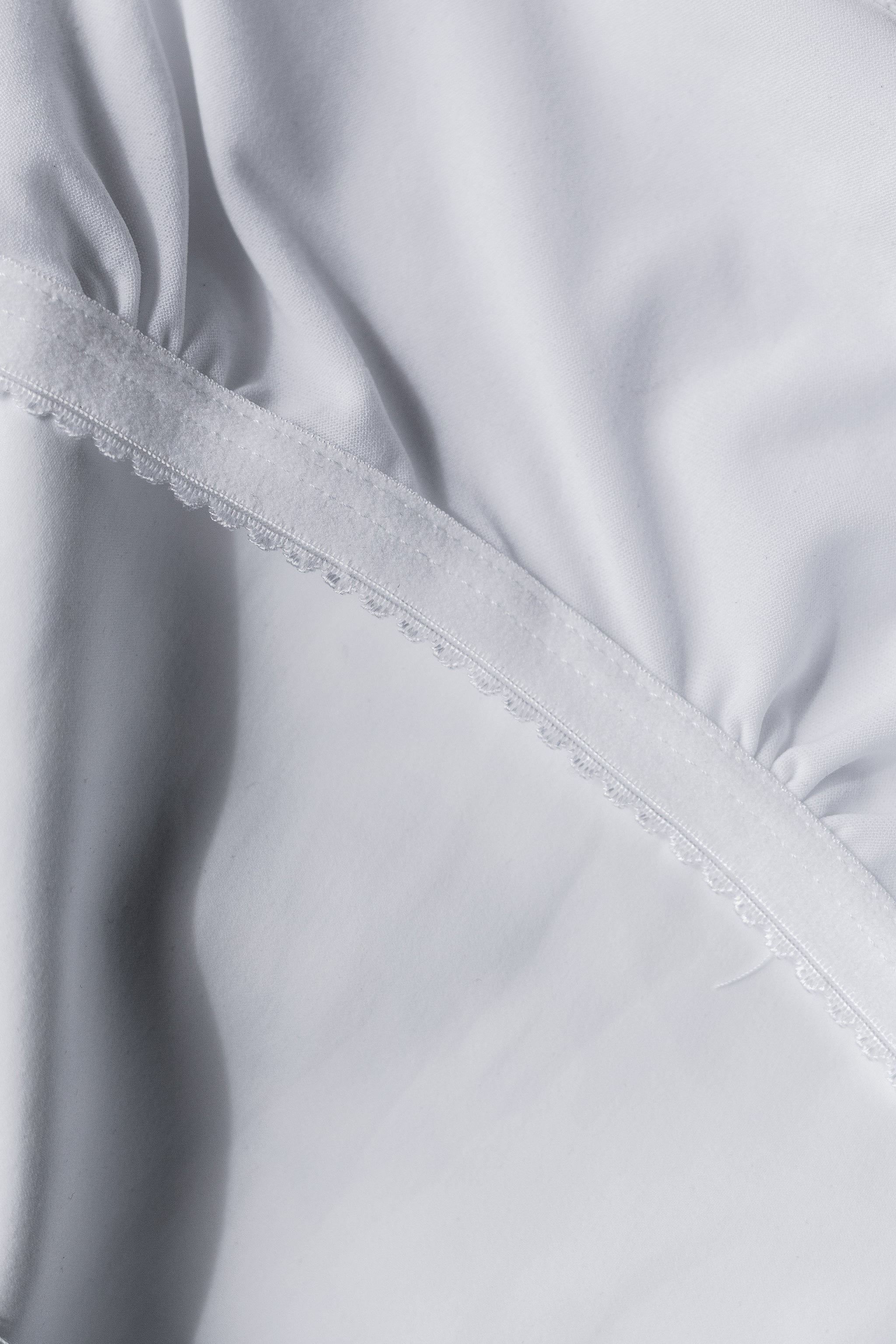 Our original and best selling Lola has had a glow up! She now features a shelf bra for added bust support, whilst still rocking the vintage boy-leg bottom and a striking low back look. 
1mm 'Quick-dry' micro-poly neoprene 
Internal shelf bra 
Exclusive Winki print
Boy-leg bottoms 
Wash me in fresh water after the sea and dry me outside.
This style is in limited numbers. We're not mass-producing and would rather focus on smaller quantities.
Selena wears a size 8 AU

Lillian wears a size 12 AU
11 Reviews
Love love love
The Lola honey was a purchase that I considered for many months, before deciding to buy. I read every review, looked online for further reviews and photos, before deciding that this swim suit must be pretty good, as all I saw were positives!
When it first arrived though, I was disappointed, as I was used to the factory/machine made products which don't have the 'handmade' touches. I thought the shoulder straps were too loose, wondered if the leg bands were too tight, and didn't like the way the 'bra' lining pulled at the sides of the outer layer.
That being said, I have since grown to LOVE my suit, and plan to order more Lola's to meet my daily swimming needs.
I live in cold Victoria, and swim in the winter ocean (around 9oC), so need something that comes off easily when I can't feel my fingers so well and want to get my wet bathers off fast - and the Lola cut delivers! Those shoulder straps that I thought were 'too loose' have become a winter God send! I have very little trouble wriggling out of the Lola when I am cold, and this is a MUST for winter swimming in Victoria!
The other little quirks I mentioned were honestly just my getting used to handmade bathers after wearing Speedos/Ghanda for so long. The leg bands are a perfect size for my size 10 legs, and I have grown to love my quirky bodice - a trademark of something Aussie, local and handmade.
You can ABSOLUTELY shop with confidence when buying this suit - You will NOT be disappointed that you chose it in the long run.
Bless you Winki team! Thank you. 😘 xxx Bri
Amazing
I've been looking at the Lola for months and have been scared to buy a swimsuit online… it lived up to my dreams and more! Buttery, beautiful colours, fits like a dream.
Loooove it
I don't usually click ads but never seen a bathing suit that's one piece with boy shorts. I love it, really. And love the 70s print. Arrived fast. It's thicker than most bathing suits which seemed weird at first but I really love it.
The shipping company that they have in the US sent the item back after one week even though I was out of town during that time. I never received the item but was charged.