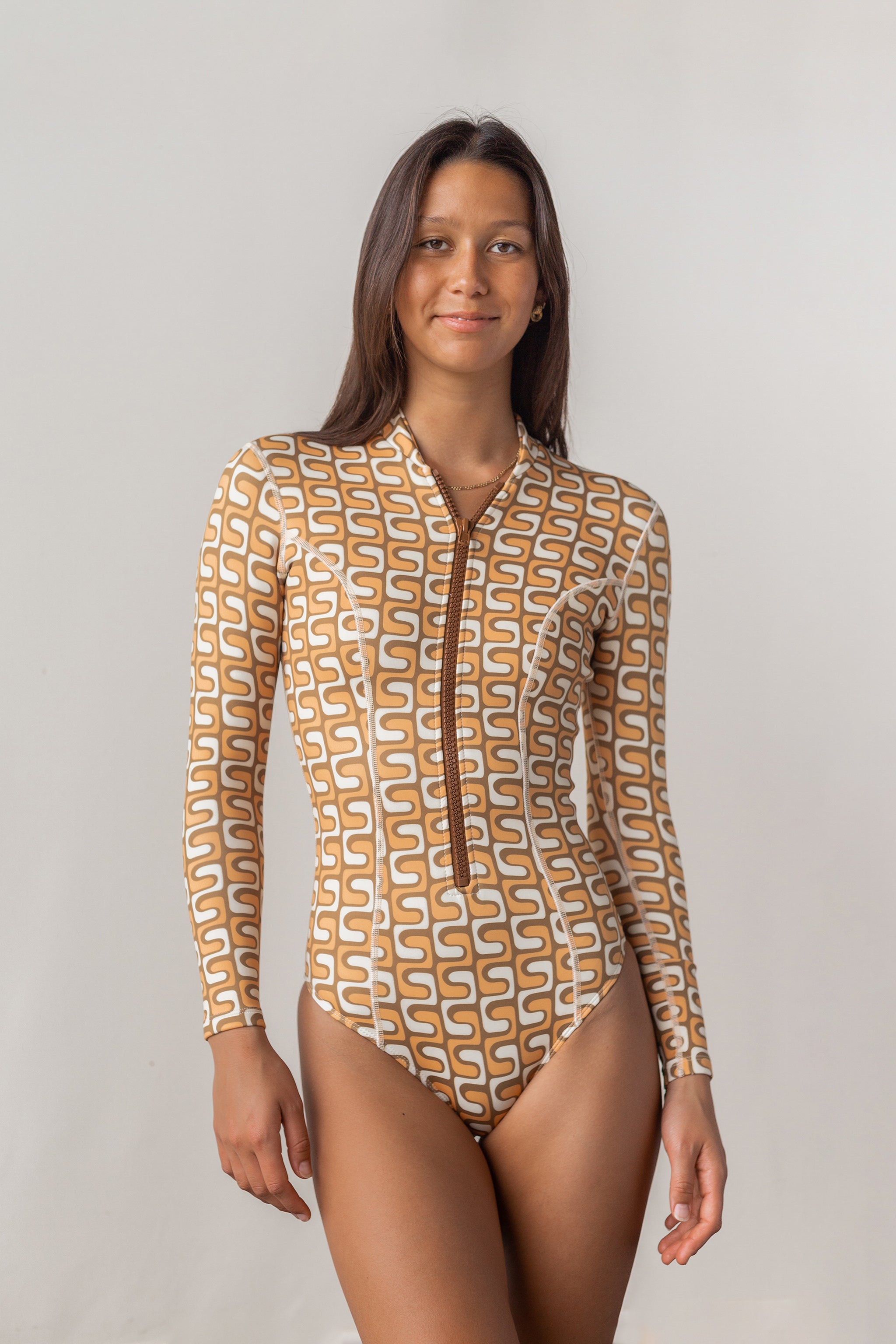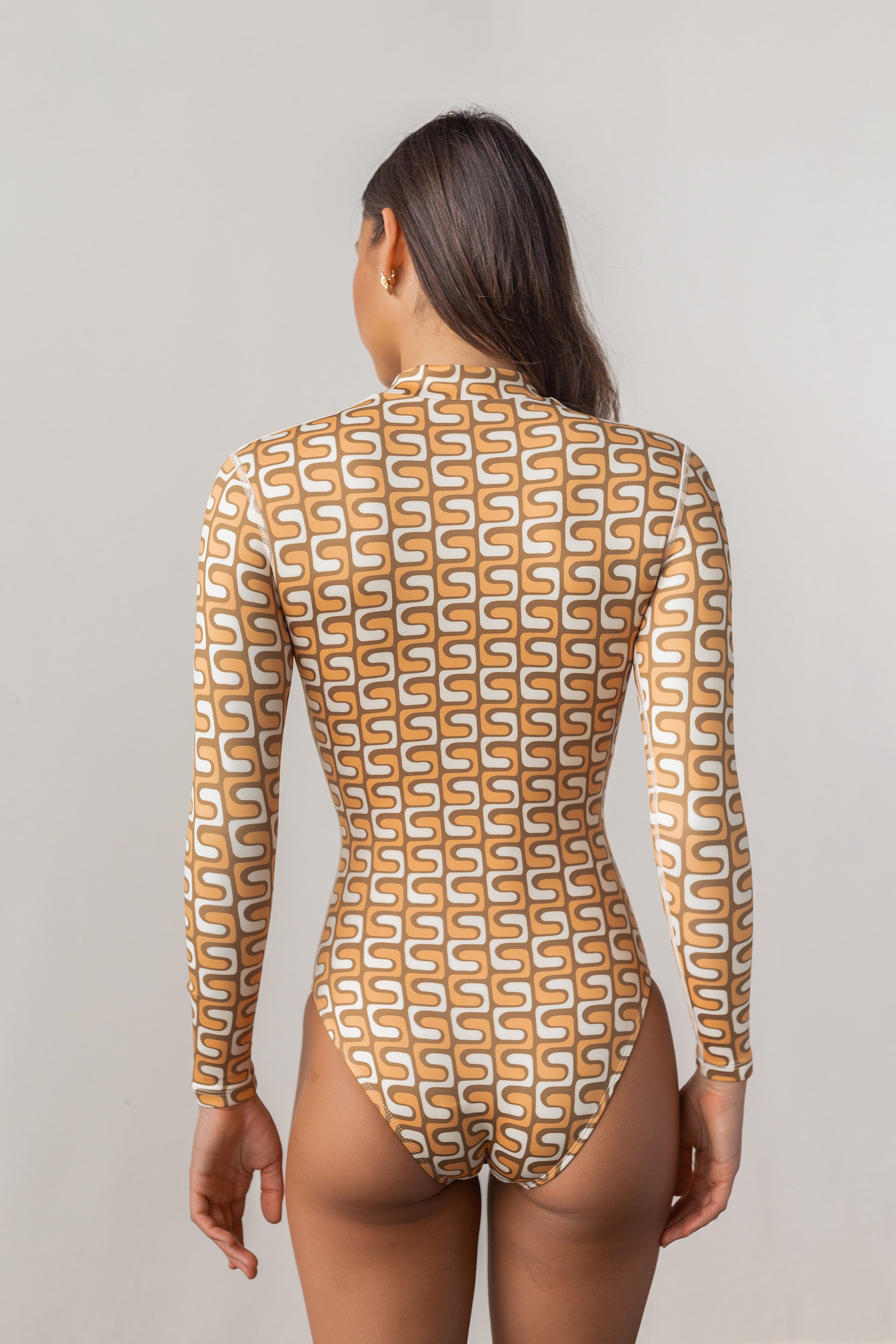 Margo Peaches Sample
$60.00
Regular price
$210.00
off
This is an outlet product and may include some imperfections. We are conscious of the environmental impact of our production, and think these suits deserve a second shot at life outside collecting dust in our warehouse.   By purchasing this product you accept the suit as it is and accept we cannot process returns or exchanges. 
*Sample Item*
Meet Margo! This suit was named after Margo Oberg, the first female in the world to become a professional surfer in 1975. Margo features a multi panel silhouette that hugs the female body and provides warmth and support. The long sleeves made this suit a great companion for long days in the sun and sea. 

1mm 'Quick-dry' micro-poly neoprene 
Locking non rust front zip
Long sleeve 
Exclusive Winki print
Medium-full coverage bottom.
This style is in limited numbers. We're not mass-producing and would rather focus on smaller quantities.
Wash me in fresh water after the sea and dry outside.
Lillian wears a size 12 AU
Margo Peaches Sample
$60.00
Regular price
$210.00